WHY CONCORD?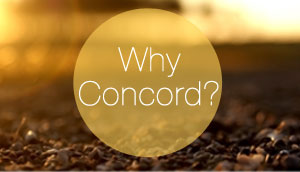 Back in 1971, a group had the desire to start a church that would meet the spiritual needs of those living in and around north Wilmington, DE. Over forty years later, Concord Baptist Church is still ministering with that same vision.
Here at CBC, you will find friendly, caring people who will aid you in finding fellowship & community, as well as spiritual knowledge and growth. You will also find many opportunities to serve the Lord. Whether you are new to church or have been attending for years, Concord Baptist Church has something for you.
With three different services during the week, as well as Sunday School classes for all age groups, there is always an opportunity available to hear God's Word taught in a clear, meaningful way.