Book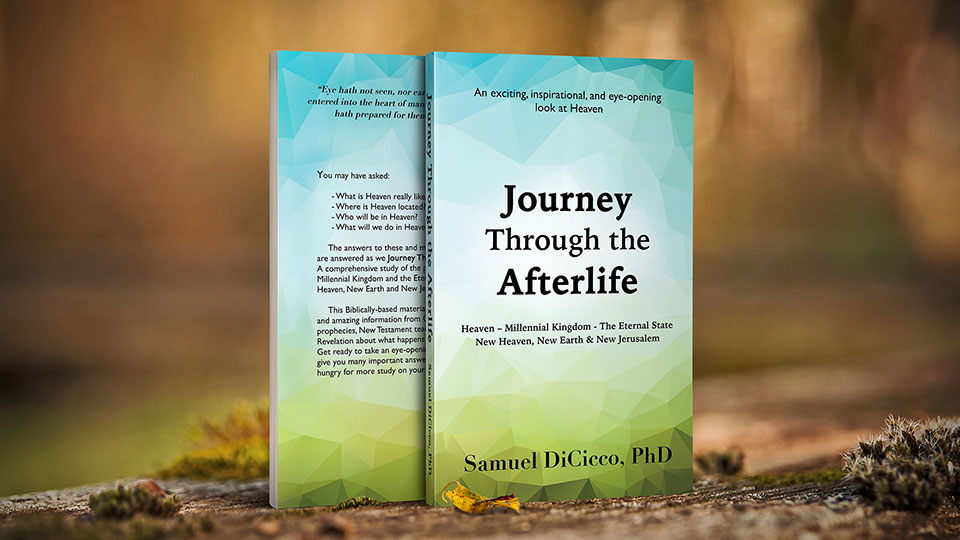 Journey Through the Afterlife
by Samuel DiCicco
"Eye hath not seen, nor ear heard, neither have entered into the heart of man, the things which God hath prepared for them that love him."
I Corinthians 2:9
You may have asked:
- What is Heaven really like?
- Where is Heaven located?
- Who will be in Heaven?
- What will we do in Heaven?
The answers to these and many other questions are answered as we "Journey Through the Afterlife". A comprehensive study of the present heaven, the Millennial Kingdom and the Eternal State (The New Heaven, New Earth and New Jerusalem).
This Biblically-based material uncovers surprising and amazing information from Old Testament prophecies, New Testament teachings, and the book of Revelation about what happens to us after we die. Get ready to take an eye-opening journey that will give you many important answers and leave you hungry for more study on your own.
Price: $10 + shipping
To Order: Checks and PayPal accepted