December 2014
To Download:
Right-click on the
sermon date
and select "Save Link As".
In humility, Jesus put on human flesh and came to earth. "Let this mind be in you..." from Philippians 2.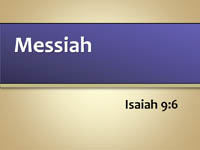 Our Savior is called Wonderful Counselor, the Mighty God, the Everlasting Father and the Prince of Peace - from Isaiah 9:6.